3-Year Warranty & Crash Replacement
Flat shipping rates for North America and international
Description
The Ursa Major has been the corner stone of our line-up since 2011. Several small changes over the years but it's soul has remained the same. It was designed to fill a desire for a hard charging board with a playful attitude that can handle big lines and speed and still be lots of fun in the trees. The design generates lots of float and stability. Unlike most freeride boards, the Ursa retains more surface area behind your rear foot to create a stable platform for landings, high-speed turns, and popping off of soft features without punching into the snow pack. This factor also means you can manage to ride switch in powder to some degree while riding switch perfectly on firm snow.
The Ursa is a board that gives you confidence to carry more speed on any line while still being fun and playful when you choose to dial it back. It's designed to absorb and glide over choppy conditions to maintain control and reduce fatigue. On groomers it likes to draw out long wide turns at speed but can be tightened up wen you really push into the turn for fun short snappy carves.
Good fit:
Riders looking for a versatile powder board
Push their freeriding with confidence
Just send it.
Bad fit:
Looking for a jib board
Predominantly only ride on-piste
For more of an all-mountain charger see the Poacher
For a more surfy pow stick se the Trout Trap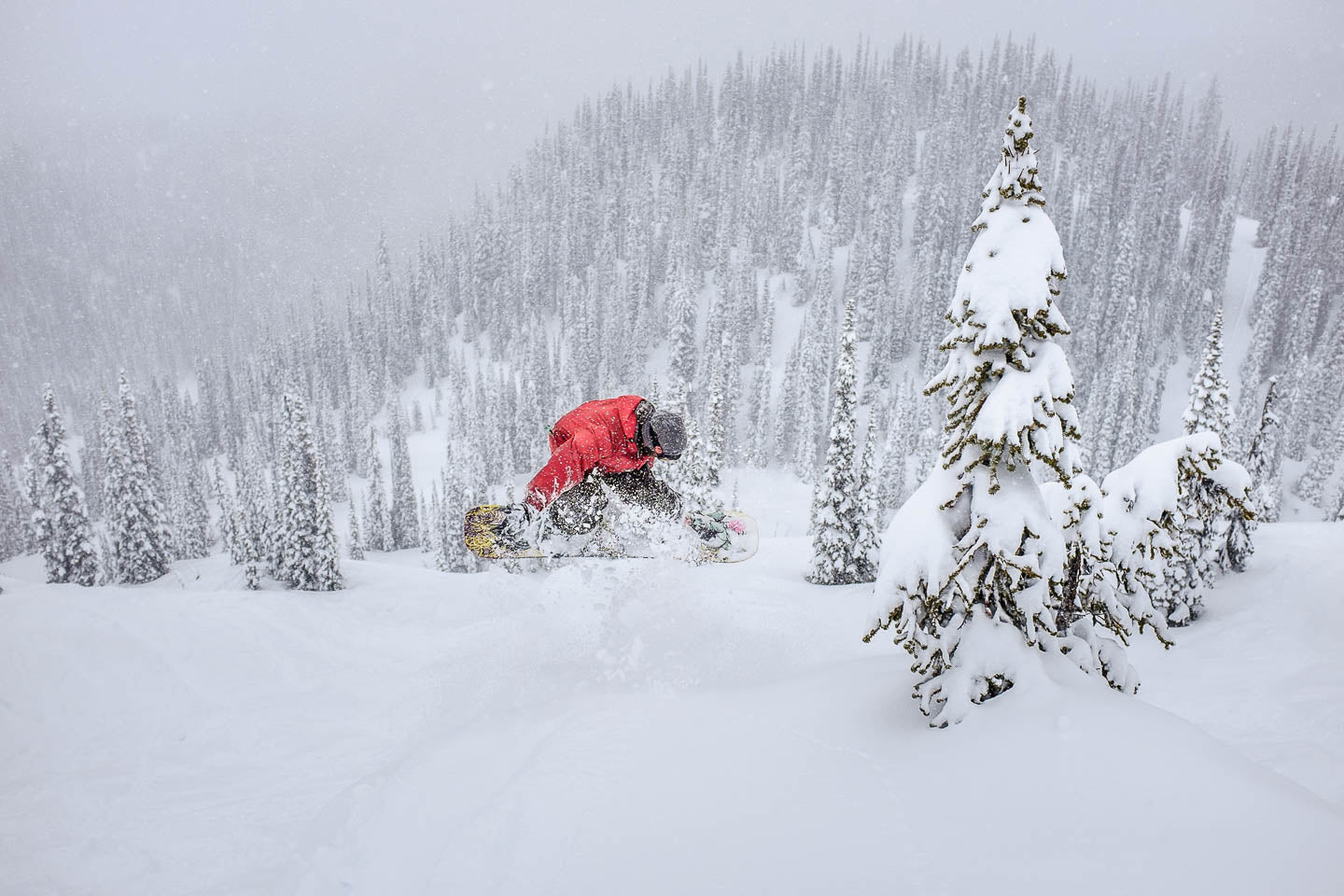 Freeride dominator
The Ursa Major
Inspired by Rogers Pass, BC, Ursa Major is your go-t for tight chutes, deep or not, to surfing low angle terrain with armpit deep pow.
Profile & Flex
Light Camber: edge hold, stability, pop
Nose rocker: float, quick turn initiation, while maintaining bump absorption
Early rise tail: catch-free, smooth turn transitions
Overall: Smooth progression from nose to tail for the ultimate freeride performance
Nose: Medium-soft for float, bump absorption, true carving in powder
Tail: Stiffer tail provides reliable platform when things get spicy
| Size (cm) | 154 | 158 (S) | 158 (L) | 162 |
| --- | --- | --- | --- | --- |
| Running Length (mm) | 1140 | 1140 | 1180 | 1180 |
| Nose length (mm) | 250 | 290 | 250 | 290 |
| Tail length (mm) | 150 | 150 | 150 | 150 |
| Nose Width (mm) | 307 | 307 | 312 | 312 |
| Tail Width (mm) | 292 | 292 | 297 | 297 |
| Waist Width (mm) | 260 | 260 | 262 | 262 |
| Sidecut Radius (mm) | 7600 | 7600 | 7700 | 7700 |
| Setback (mm) | 15 | 15 | 15 | 15 |
S = Short Running length model
L = Long running length model
Find the Right Fit
Sizing similar to your all-mountain board or 1-3cm longer. For best comparison refer to the "Running Lengths" not overall length.
On the cusp?
Size up: you generally ride larger boards
Size down: your current board is more than 3cm shorter than suggested size
Compare Trapper's Line-Up
BACKOUNTRY FREEDOM
Trapper Snowboards
Canadian made for Canadian winters.